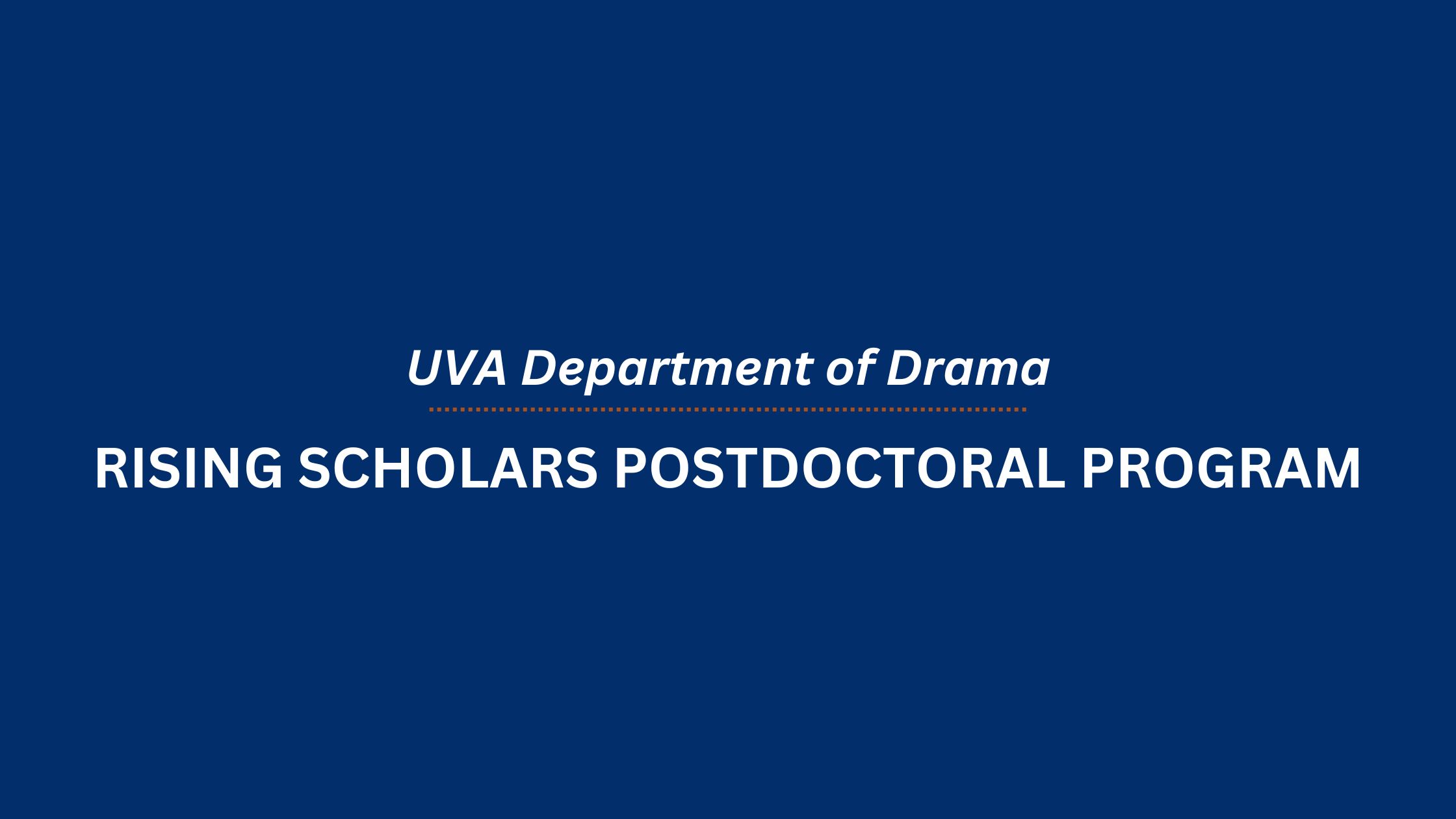 The Department of Drama at the University of Virginia welcomes applications to the Rising Scholars Postdoctoral Fellowship Program.  The department particularly invites post-degree scholars or creative artists working in dramaturgy or performance for social change, whose work engages issues of race, justice, and equity in theatre, performance, or dance. Fellows will join a liberal-arts department encompassing a range of teaching opportunities as well as research and creative specialties.
The  goal of fellowship is to provide a mentored professional development opportunity to train the next generation of scholars and creative artists for future tenure-track positions -- at UVA or elsewhere. Postdoctoral Fellows selected under this program are appointed for two 12-month terms, contingent on annual review. They engage in scholarship, creative work, research, teaching and professional development activities that align with their preparation to successful transition to a tenure-track position. The Rising Scholars Postdoctoral Fellows are funded by a University-wide Race, Place and Equity grant from the Mellon Foundation and UVA matching funds to advance research, creative practice, and teaching related to race, justice, and equity (RJE).
Postdoctoral Fellows selected under this program will carry out transformative, cross-disciplinary research, develop a strong teaching portfolio, contribute to the understanding of the legacy of racial inequity using place-based methodologies for research or artistic expression, and strengthen existing initiatives that address RJE issues.  In addition to mentoring within departments, Fellows will join a university-wide cohort for additional career development programs and opportunities.  
Applicants must have a terminal degree (PhD or MFA). Candidates who received (or will receive) their terminal degree between August 24, 2020 and August 24, 2024 are eligible to apply. Review of applications will begin January 15, 2024.
For questions please contact Richard Will (rw6w@virginia.edu) or Katelyn Hale Wood (khw6c@virginia.edu). For application information please visit the Rising Scholars Postdoctoral Fellowship Program.